Change My Email
If you'd like to change your email address, you can do so from your Account Settings.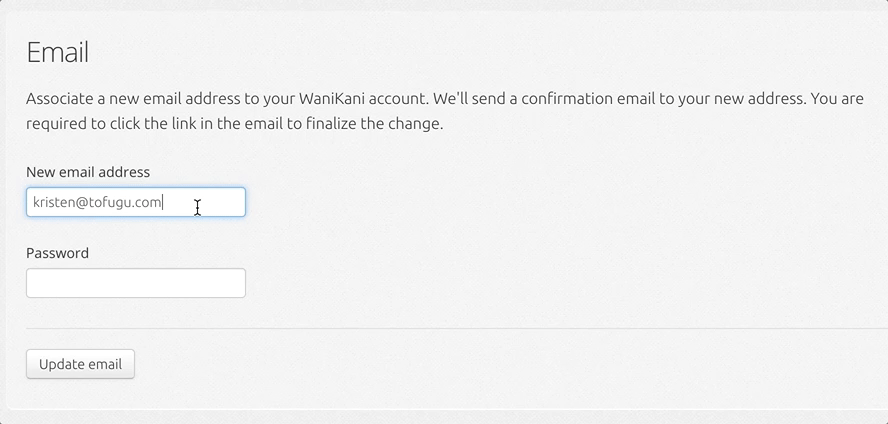 Make sure to enter your password underneath, and hit Update Email, or it won't go through!
This email is where we'll send any subscription information and review notifications, so make sure it's one you can access. No throw away emails, you hear me?